Another sighting of the Edster...
On a recent visit to Palo Alto (Labor Day Weekend 2009), The Cruiser and the Torch (formerly known as the Petter-Torturer) made a date to take Ed to the Beach (reluctantly inviting his Mom and Dad as well), which is vaguely reminiscent of the Hellmouth (it's the sand and the dead trees, although in Californialand they call it driftwood). Sadly, Eddie has reverted to his pre-Hellmouth self, allowing his parents to imprison him in something called "doggie day care" as if he were a just-a-dog. But he still has some fun with his Mom and Dad, as the below picture shows.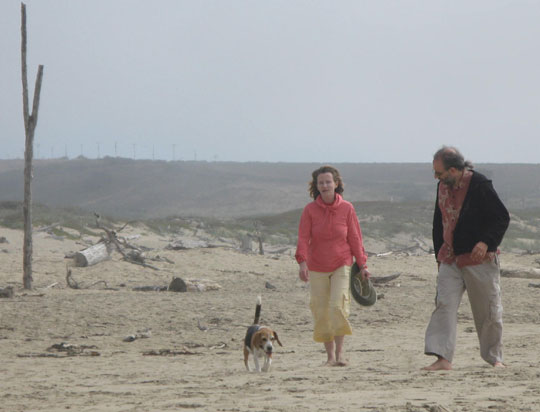 But, we know that he still dreams of his time in the Hellmouth and longs to return. To be continued...